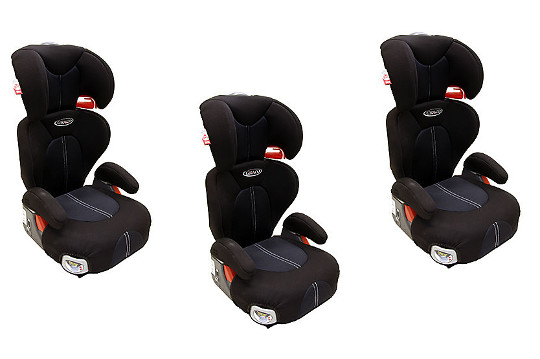 Halfords have taken 40% off the Graco Logico L Child Car Seat Jet, making it £39.99 instead of £69.99, a £30 saving.
The Graco Logico  L Child Car Seat Jet  offers 4 - 12 year olds triple side impact protection for maximum safety. They are apparently easy to install, height adjustable in the head support and arm rests and have a raised seat.
The seats have two recline positions which is awesome, my poor girls always have droopy necks when they fall asleep! There's luxury foam - Graco-pedic - on the head support, seat, sides and armrests for comfort.
You can reserve from Halfords and collect in an hour, or have it delivered free of charge within 4 days. If you do go in to Halfords though, you can have it fitted for free by a trained specialist, which should give you added comfort.