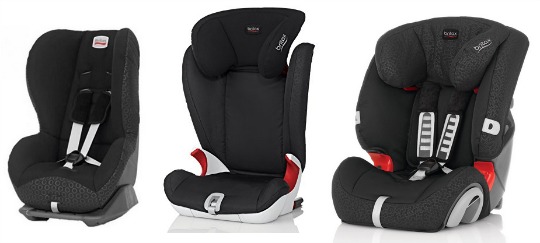 If you're looking for a car seat then Britax is one of the best known names for reliability and good value, and right now Amazon have up to 50% off a range of their products.
It's not always easy choosing the right car seat for you child, which is why we recommend you read our Guide to Choosing the Best Car Seat.
There are several different car seats for varying ages of children and babies, as well as covers and an infant carrier base. Prices are from £49.99 for the Britax Prince Group 1 Toddler Car Seat, ranging up to £174.49 for the Britax SafeFix Plus Group 1 Toddler Car Seat, and items from all groups of car seat are included in this offer.
Any of these Britax Car Seats that are over £60 will also qualify for £15 off using a promotional code when you sign up for a free trial of Amazon Family, and you can find more details about that offer here*.
As there are so many different types it's best to look at each one on the website to see which one is right for your needs, but the prices are some of the best around at the moment.
We have used Britax car seats for both of our children, and we have found them to be good quality, easy to fit, easy to clean with the removable covers, lightweight and sturdy. We have been lucky enough not to have first hand experience of how they would protect our children in an accident, but as for everything else I think they are a good value choice.
As these car seats are over the £20 minimum spend threshold they are eligible for Free Super Saver Delivery as well.