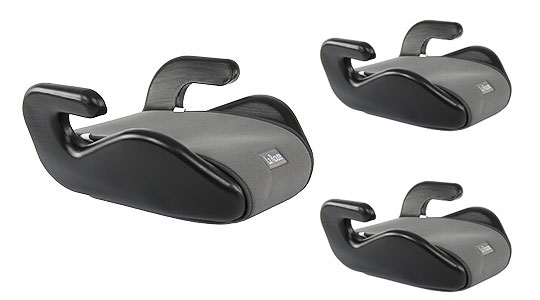 If you're after a really, really basic booster seat for your car, or a grandparent's car and your child is old enough to be out of a bigger all-singing, all-dancing car seat then you should take a look at this one that's up for grabs at Home Bargains for a mere £4.99.
I dread to think how much money I've spent on car seats during my parental lifetime - they are so expensive, and rightly so as you tend to get what you pay for. But there does come a time when you don't need something that costs the earth - especially if it's only going to be used occasionally.
This basic car booster seat literally does just that, boosts the height of your child when they're in the car - it doesn't have any side impact protection and no safety harness, you simply use the car's seat belt to strap them in.
I'd arrange to collect your basic car booster seat, for free, from your local Home Bargains store - they will deliver it to you, but they price their delivery by the size of your parcel and I'd hazard a guess that this one would be large, which would cost an additional £6.99.
Happy boosting!