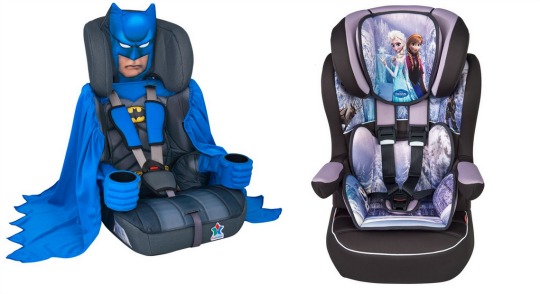 Today Smyths Toys have launched their new Baby Catalogue, and to celebrate they have a special discount of 20% off car seats, both in store and online.
The 20% off promotion includes car seats and accessories too, and includes all groups of seat. You can get a basic booster seat for just £5.59, and group 1/2/3 car seats are from £23.99.
If your children want characters on their car seats as well as their clothing, bedding, and everything else they use, then there are 20% off car seats and booster seats with Frozen, Batman, Minnie Mouse and Teenage Mutant Ninja Heroes.
Delivery is free when you spend over £39.99, or from £3.99 when you spend less. You can also check if your local store has stock, and for some items you can reserve to pick up in store as well.
You can request a free catalogue here*, and choose from the new Baby Catalogue, the Toy Catalogue, or both.