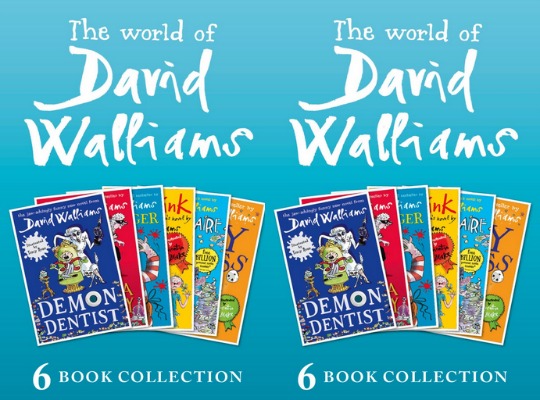 In our house we absolutely LOVE David Walliams books and I know how popular he is with kids. When I found this tremendous deal I just had to share it. For just £3.92 you can get SIX of David Walliams bestselling books for the Kindle. That is a flaming bargain and a half. Let me tell you that if you have a little boy or girl that is around eight to ten years old and is a reluctant reader, introduce them to the world of David Walliams books and you will notice a difference.
David Walliams books appeal so much to children because they aren't babyish or insulting to their intelligence, and contain humour that is both silly and clever.
The six books included in this Kindle package are Demon Dentist, Mr Stink, Ratburger, Gangsta Granny, Billionaire Boy and The Boy in the Dress.
Both my eldest son and I have read these books and they are just hilarious but with serious undertones too. Some of you may have caught Mr Stink on television over the festive period. Hugh Bonneville left his Downton Abbey role behind to play Mr Stink. If you did she it and enjoyed it then you just have to read the books.
Thanks to kevinkirkland @ HUKD