WORLD BOOK DAY IS THIS THURSDAY 4 MARCH 2010
World Book Day is the biggest annual celebration of books and reading in the UK and Ireland.
Books are wonderful inventions and I particularly love paper ones that have no batteries, no screens, no need to recharge them; just ones where you  turn the pages and enjoy time and time and time again.
Play.com are supporting World Book Day by offering you up to 50% off a great selection of books so there's bound to be something here for everyone.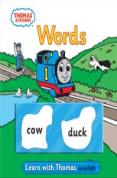 How about this Thomas the Tank Engine 'Words' book for just £2.99 instead of £7.99?  I bought this for my youngest a fair while ago now and he absolutely LOVES it  - there are cardboard shapes with words on and you must fit them into the right spaces within the pages of the book; I'd really recommend this if you have a Thomas fan in your household.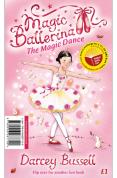 Ok ok, I can do better than that; two books in one for the girls for just £1?  Written by Anna Wilson and the beautiful Darcy Bussell 'Magic Ballerina: The Magic Dance and Kitten Chaos' is a flip-book - one half is one story then flip the book over and read the other!
Delivery is free on all orders too  so you can spend all your money on books instead of having to factor in delivery costs too.
Thanks to andywedge over at HUKD!