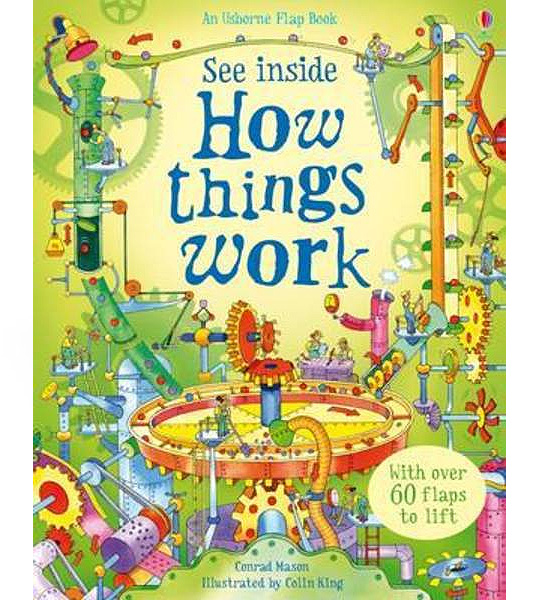 The Book People are selling this See Inside How Things Work book for just £3.99 instead of its usual £9.99 list price.
This is SUCH a great book for kids (I'd rather like to have a read of it myself, if I'm honest) for various reasons.
Everyone has an inherent curiosity to see how things work on the inside and this book is packed with lots of different inventions, gadgets, gizmos and machines.
As well as interesting facts and information there are over 90 flaps to lift and reveal the internal secrets of a car engine, a submarine, escalators and all sorts.
There are links to websites with animations, games and experiments that will give your young knowledge sponge even more information.
If this is all you order from The Book People then you'll need to pay a single item delivery charge of £1.95 however, if other things take your fancy and your order total goes over £25 then delivery will be free.
Happy seeing how it works on the inside!