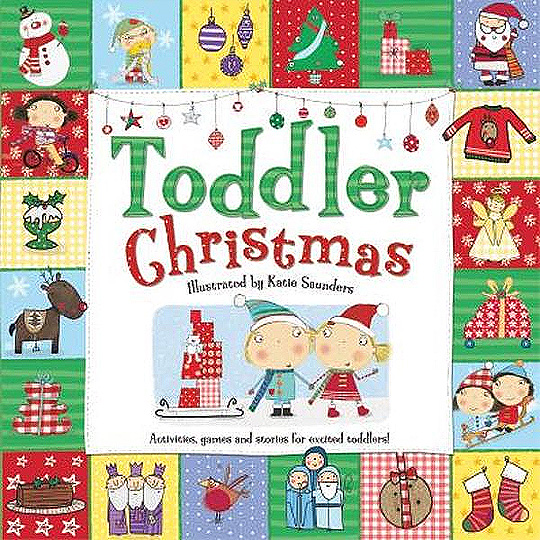 The Book People are selling this rather lovely, and helpful, looking Toddler Christmas activity book for £3.99, rather than its recommended list price of £12.99.
Yes, Christmas is nearly upon us - Christmas Eve is now a mere 33 days away and young kiddies will be starting to get beyond themselves with excitement (that is unless they're like my older two children whom, at 18 and 17 now, could never have cared less about Christmas - I used to have to wake them up just so I could open my presents!  Honestly, it was ridiculous!).
This hardback book features a ton of festive activities for your child to get engrossed with, from: writing letters to Father Christmas, games to play, special food to make for reindeers, puzzles to solve and bedtime stories to cuddle up and listen to whilst drinking a mug of scrummy hot chocolate.  It's almost enough to make me wish my youngest son, Edward, was still a little younger - he loves Christmas.
Existing owners of Toddler Christmas describe it as being a beautiful book that's much loved - if I had someone to buy it for, it would already be in my basket by now and I'd be checking out.
Whilst I'm on the subject of checking out - add PANP265 to the promotions/discount code box and the £2.80 single item delivery charge will be waived; hurrah!
Thanks to kawaiiuk at HUKD