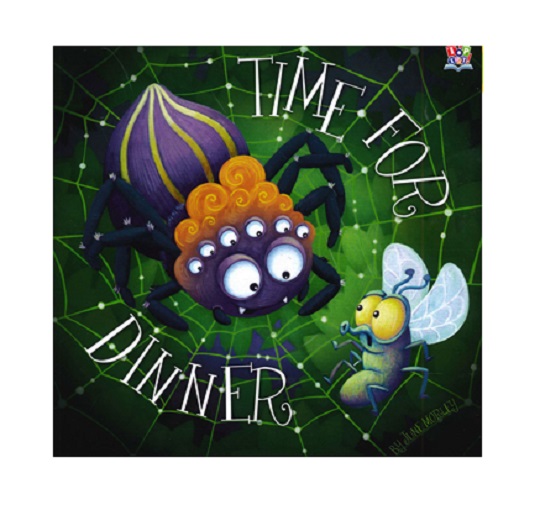 June Morley's Time For Dinner is a fun children's story about who will end up eating who in the animal world. It sounds a bit disturbing but has an amusing twist at the end and it's available at The Works. The recommended retail price on Time For Dinner is £5.99 but you can snap it up for just £1.99, lovely.
It's time for dinner and all the animals are very hungry. But, with the cat looking hungrily at the bird, the bird looking hungrily at the spider, and the spider looking hungrily at the fly, will anyone end up on the dinner menu? This humorous picture storybook with a comic twist will amuse new and emerging readers time and time again.
You can't beat a good bedtime story and while the kids often seem happy to have the same story read to them time and time again it gets a bit boring for the parents! Add some new books to your collection or give this one as a gift to help mums and dads with something new and amusing to read the kids at night.