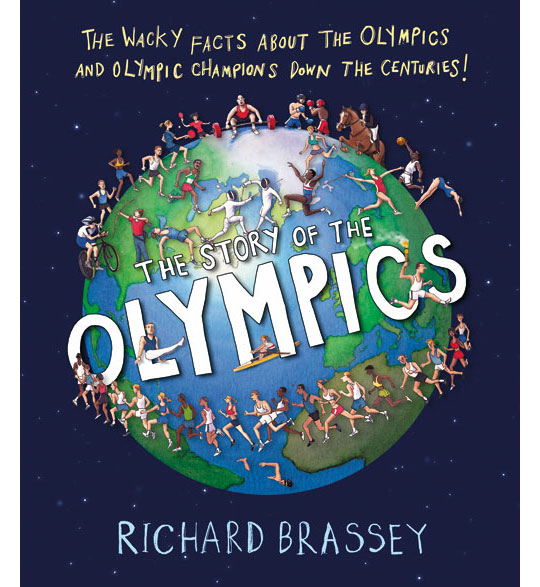 The Book People have reduced the price of The Story of the Olympics by a little more since the last time I wrote about it - it was £3.99 then.
It's listed as £2.99 now (instead of £9.99) and if you buy it before the close of play on Tuesday then you'll be able to drop the price to £2.69 by using the, now well worn, JULY2012 promotion code.
Click HERE to take a look at The Story of the Olympics
So?  Did you watch the Opening Ceremony?  Did you watch the first day of the games?  Did you watch yesterday's games?  Are you going to watch the games today?!
I must confess to having Olympic fever; I have two home teams to cheer on - Team GB and Team SA - and was beside myself with joy yesterday when Lizzie Armitstead took Silver for the Women's Road Race, Becky Adlington with her Bronze in the Women's 400m Freestyle and Cameron van der Burgh bagged Gold for South Africa in the Men's 100m Breaststroke AND smashed both the Olympic and World records; HURRAH!
Anyway, back to the book - fun AND educational at the same time, The Story of the Olympics has quirky stories, features comic strip illustrations and is chock full of interesting Olympic facts.
Single item delivery with The Book People is usually £1.95 - delivery is free if you're spending over £25 - TBPFREECHAT was a working free delivery code for me until very recently, I don't know if it doesn't work now because I used it or whether it's expired; either way, it's worth a try, you may save yourself £1.95.
Happy Olympic reading and watching!