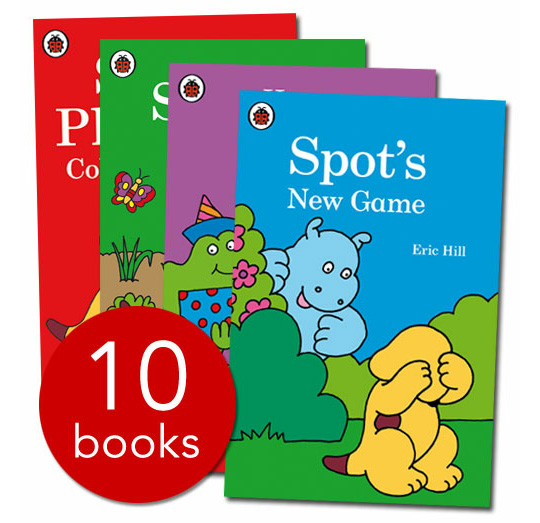 The Book People are selling this Spot the Dog book collection, of 10 books, for £8.99 instead of £47.90.
I'm rather in love with this Spot the Dog book collection - they come in their own cloth bag and I have very fond memories of reading Spot the Dog to my daughter when she was really little; we had lots of Spot books and her favourite was Spot in the Garden.
I don't know any child or parent who's encountered Spot the Dog and not totallly, and utterly, fallen head over heels in love with him.
There's such a wonderful innocence about these stories and remember feeling really quite sad when my daughter grew out of him and moved on to reading pastures new.
There are 10 Spot the Dog books in total - eight Spot stories and two colouring books. They would make a lovely gift in its own right or, if you can bring yourself too, you could split up the collection and use the books in party bags if you've got a little celebration coming up.
I absolutely adore Spot and if you're looking for a present that's going to be enjoyed over and over and over, then you really won't go wrong with stories featuring Spot the Dog.
The published price on the website is £9.99 - enter code JULY2012 to drop the price to £8.99.
Happy Spot reading!