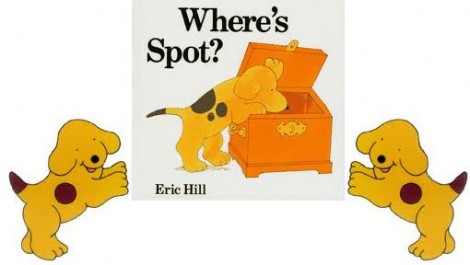 Those lovely folks at Red House are selling Spot books for at least £2 less than their list price; there are some lovely ones currently up for grabs.
My daughter was utterly in love with Spot the Dog when she was little; we had lots of Spot books and her favourite was Spot in the Garden.
That one's not available at Red House but there are other lovely Spot books for you to choose from.
Spot books are ideal for little people who are just getting to grips with looking at books and reading.  Their chunky carbboard pages featuring the very  cute Spot are spot on (hur hur) for encouraging and developing an early love of books.
There's  a collection of two Spot Books for £5.99 (instead of £11.98) which include Spot Can Count and Spot's Birthday Party.
With Easter coming up, Spot's First Easter will make a lovely pressie for someone tiny who'd like to start, or build on, their collection of Spot books; Spot's First Easter will cost you £2.99 instead of £5.99.
There are a few other Spot books on offer at Red House with at least £2 or £3 reductions; enjoy.