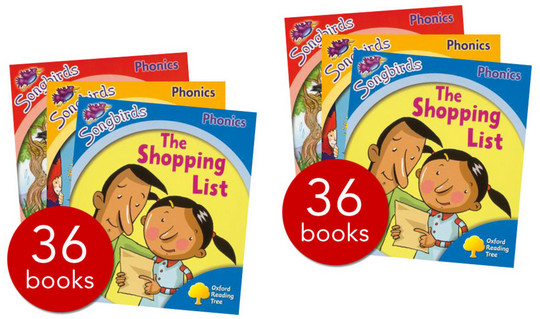 This collection of 36 Songbirds Phonics books written by Julia Donaldson has an RRP of £128.82 but it could soon be winging its way to you for the bargain basement price of just £16.99.
Julia Donaldson (of The Gruffalo fame...) books for a song - what's not to love?
AND if you use the voucher code AFDELIO you should also get free delivery! Standard UK delivery is normally £2.95 but free if you're spending £25 or more. Just enter the voucher code into the relevant box when prompted at the basket checkout stage to get free delivery applied to your order.
But wait, I know what you're thinking - £16.99 is a lot of cash to splurge on books, but this is one splurge that I'm certain you won't regret. My children's grandmother invested in a set of books like this when my eldest started getting to grips with phonics, and it was genuinely one of the best buys ever made for my kids. Not only did my eldest love practising his reading and showing off his learning with these books at home, but he was chuffed to bits when he realised he was later also able to read them to himself for bedtime reading. And then of course his little brother got the reading bug, and the cycle continued. All in all we've probably had these books in circulation for a good three or four years, with the kids making special requests for one book or another on a weekly basis. Anything that helps get kids keen on reading is brilliant in my book, and what value for money, too.
With thanks to katemurtagh7 @HUKD.