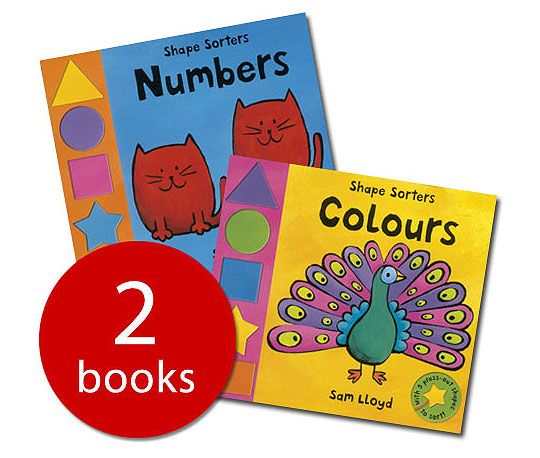 The Book People are selling these two Shape Sorters board books for £3.99, rather than £5.99, and if you add code TBPFREECHAT to your basket you'll get free delivery too.
I do like nice and simple board books that are worth their weight in gold, like these two Shape Sorters books: Colours and Numbers.
I had books very similar to these as a kid, I think we all did and I loved looking through them even when I was old enough to know my colours and numbers - they were just comforting somehow (I've still got a really old Disney book  I used to look at with my mum when I was little - it covered the seasons, numbers, the alphabet, different activities, different houses, ALL sorts ).
Anyway, the two Shape Sorters books - they have 12 pages each and come with their own press out shapes that you have to fit back into the right places (the books aren't called Shape Sorters just for kicks!).
These are the sorts of books that kids never get bored of: take the shapes out, put the shapes back in, take the shapes out, put the shapes back in again, still not bored of taking the shapes out, mum/dad/whoever - see if you can put the shapes back in; perfect for whiling away more than a few minutes together with some lovely learning involved too; marvellous.
Happy sorting!