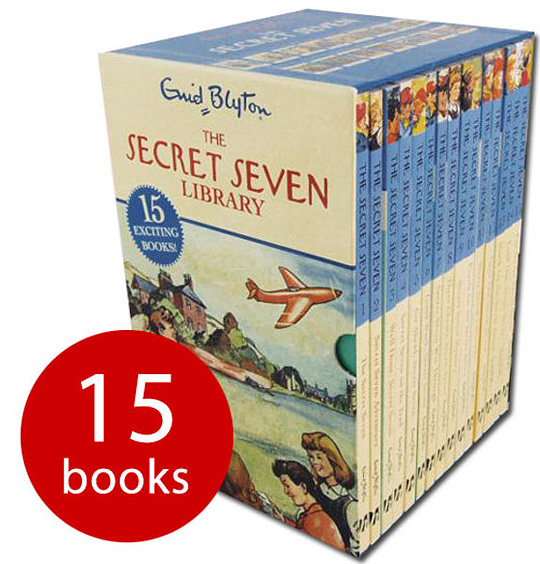 If you're looking for a new collection of bedtime stories to work through, then you could do worse than considering this Secret Seven book collection.  If you head over to the Book People, you'll be able to pick up a collection for £15.99 rather than the full list price of £74.85.
I have a confession to make: I've not read a single Secret Seven book! Not one.  Nor a Famous Five one.  I am, however, a huge Enid Blyton fan and know I can safely recommend this Secret Seven book collection without fear of it being rubbish.
I read all the Adventure books that she wrote, the first one was Mountain of Adventure - seriously, if you can get hold of those then DO! They are awesome stories, very similar to the Secret Seven and Famous Five, that grab you from the first few pages and refuse to let you go until you've read the every single word.
Single item delivery will cost you an additional £2.80, there were some free delivery codes floating around a while ago - try TULIP or MARWEL but don't hold your breath, they may well have expired.
Happy discovering the Secret Seven