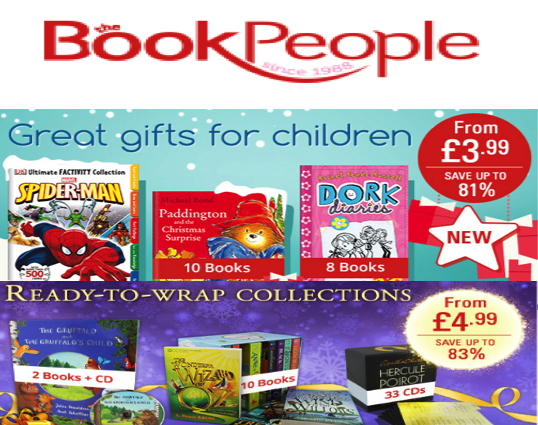 You can save 10% when you spend £35 at The Book People. This offer is available until November 30th and is available for all items. You need to use the code AFCANDY at checkout and the discount will be deducted for you.
The Book People have a huge selection of books for all people of ages, you'll find books for children from well known authors like Julia Donaldson, David Walliams and many more. And a huge selection of fiction and non fiction books.
They offer a whole selection of Ready To Wrap gift's that will take the pain out of what to choose this year. Especially for those fussy friends who have everything.
I know I've had my eye on the Marvel Readers Collection of 15 books for my nephews, it's just £14.99 and when you then use the code to save a further 10% off, making it £13.49,  it feels like a steal and a half.
For this and other promotion codes from The Book People, visit our voucher page!