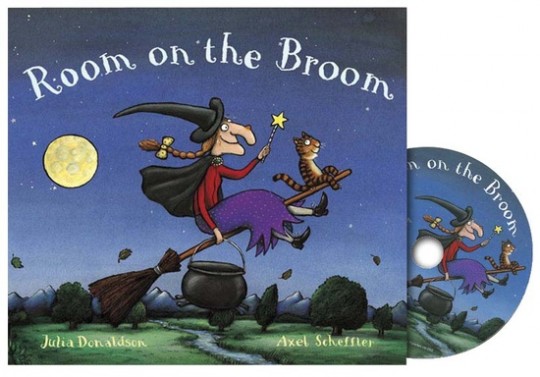 The Book People have a good offer on the book Room On The Broom by Julia Donaldson, which comes with a CD. It was reduced at WHSmith last night from over £8 to £2.04, which is a huge saving but sold out quickly and went back up to over £7. The Book People are offering it for £3.49, but while WHSmith had it on offer, it was over £4, so... who knows what it will be next and when next will be.
I haven't read this book from the famed author yet, but the reviews on it are pretty positive.
"The witch and her cat fly happily over forests, rivers and mountains on their broomstick until a stormy wind blows away the witch's hat, bow and wand. They are retrieved by a dog, a bird and a frog, and each animal asks for a ride on the broom. They climb on, one after the next, until the broom is so heavy that it snaps in two! What will happen next as they tumble into a bog and meet a greedy dragon?"
Sure sounds like a fun adventure.
Delivery on orders over £15 is free, otherwise you'll be charged £2.99 for saver delivery, or you can have it delivered free to a store of your choice.