Roald Dahl Collection £25 @ BooksDirectBargains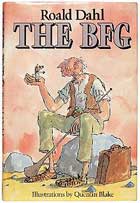 I have lots of favourite story books and authors from my childhood and Road Dahl is one of them. Booksdirectbargains.co.uk have the entire Roald Dahl collection of stories in a prestentation slip case for just £25 instead of £94.98 and delivery is free.
I'm seriously tempted by these! Not for the kids, they already have their own well-thumbed copies of most of the Roald Dahl stories, but for ME!
I adore books, remember, and there's something very delicious about having immaculate copies of books that I've treasured or which evoke very happy memoires.
All of them are favourites, I'm not sure I could pick out just one or two!
I remember Rik Mayall reading George's Marvellous Medicine on Jackanory - utterly perfect casting for a fabulous story - and despite concerns from some parental corners and other well-meaning types , to my knowledge no child ever mixed up a marvellous medicine of their own and poisoned their grandma!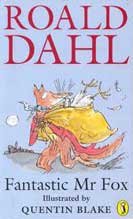 The BFG, Fantastic Mr Fox and Danny Champion of the World have been made in to films; the BFG stars David Jason and Danny Champion of the World saw the rather scrummy Ralph Fiennes take the lead, I could sit and watch both movies and read the books over and over.
The Twits, James and the Giant Peach - Roald Dahl was a literary gift and, combined with the unmistakeable illustrations by Quentin Blake, left us with story book treasures that all generations of children will LOVE.