Review: The Photobook For Father's Day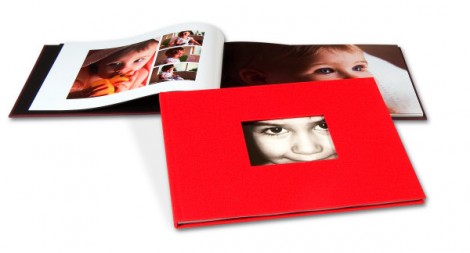 It's very exciting, this is one of our first reviews for Father's Day presents and it's a doozy! PlayPennies was given the opportunity to create a photobook at Photobox.co.uk and to review the set-up process, the ease of use, the cost and, of course, the finished product.
To start with let me give you an idea as to what kind of costs you're looking at. Currently Photobox are offering free delivery on all their photobooks so if you nab your copy now then you'll be saving around £3 off the original price. Bargain.

The photobooks themselves range in price from £5.99 to £45.99 depending on what size and style you choose. You can also add extras on to your photobook such as premium paper quality, matt lamination and a deluxe gift sleeve.
For Father's Day, Photobox have created a series of different designs for you to choose from. There are several options on offer with various colour combinations and styles. To get to these you only need to click on the photobook you want and you're taken straight through to the Themes page.
Here you can even change your mind and go for a Classic theme instead of a Father's Day theme if you don't feel like being tied down to a Father's Day theme. Once you've chosen your theme you're taken through to a window that offers you two different methods of creating your book.
With Supersonic Photobooking you select the photos from your albums or computer, arrange them in the order you want them displayed and then create your book while the images are uploading in the background. However, if you're one of those super organised types, you can just select Get Started Now and get into laying out your photo book immediately.

Then you are given the chance to choose the different backgrounds for your photobook, fill in the photos and set up your page sequences. While you can do this in ten minutes flat, I would advise setting at least half an hour aside. The process is time consuming if you want to make something that is completely and perfectly to your standards.
It was at this point, however, that I had some troubles. Initially loading the images and setting them up, I was a little confused as to what I had to do. I'm no technical idiot so I figured it would all sort itself out. I pressed a button to preview the book and a warning window told me that the book didn't have all the images set out yet and so there was no preview available.
This was fine, but I couldn't see a Back button to close this window and resume my editing. So I used the back button on the browser instead. And lost all the images I had just spent ages selecting and uploading. Gone. I actually let out a roar of frustration.
When I went back in and did it again I did see a back button and it was down to user error, but I think that little details like this need to be a lot clearer just in case you get people like me enthusiastically clicking the wrong buttons.
After this minor snafoo, however, things pootled along beautifully. The pictures I had chosen were all in a very random order but you only need to drag and drop them to get them into the positions you want. I found this really easy to use and very intuitive. Additionally, the Page Sequence option gave me the chance to fine-tune my book by shifting pages around to suit.
Things I loved about the process included the different backgrounds, the lovely Father's Day specific quotes that you could include on pages if you so wished, the complete control over the customisation of the book, and the extra added features like paper and wrapping to make it even more stylish and personal.
The book itself is still not here. I ordered and designed it nine days ago and have delayed the review in order to wait for its arrival. I will definitely be updating this review once the book arrives so I can tell you how it looks and what the quality is like.
And Finally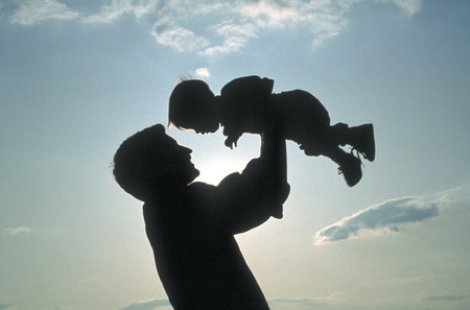 If you want to nab your Dad a photobook for the big day then I suggest you order it as soon as possible. Whether my delayed delivery was due to external issues beyond their control or the bank holiday, the wait is quite extensive and you don't want it to arrive too late.
The actual process of creating a photobook is simple, efficient and fun. If you are a creative soul you'll love fine tuning the different options and elements to suit your fancy, but if you're a get on with it type, you'll appreciate the simplicity and speed.
The photobook we are waiting for is the £29.99 option with Premium paper and matt lamination that came to £34.97 and a total of £38.96 with delivery (you don't have to pay that right now!). Oh, and once you register with Photobox all your albums and images are kept in your account for easy access later on. That, I think, is genius.
EDIT: The photobook arrived this afternoon and it was fantastic. Superb quality, amazing to look at and just so wonderful to see all the photos come out so beautifully. Worth every penny.