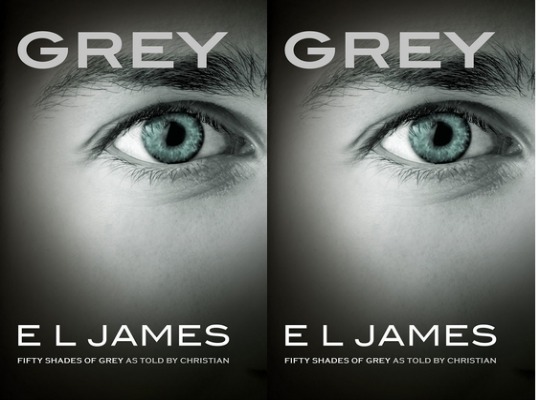 How can I call myself a "Fifty Shades of Grey" fan when I didn't even know there was a new one coming out on Paperback? It's called Grey: Fifty Shades of Grey as told by Christian. It's due for release on June 18th and is available to pre-order on Amazon for just £3.99. It's written by E.L. James, the same author as the previous three. This is one for those die-hard fans, so if you know one you have to let them know about this.
I must admit that I am intrigued to read Grey: Fifty Shades of Grey as told by Christian. The first three books in the series featured him as one of the main characters and it's who many women were besotted in. Others thought he represented an abusive man and was not to be glamorised. If you have read the first three, whatever your opinion of Christian, this forth book should be an interesting read.
Relive the love tale through Christian's eyes instead of meek Ana's. She how he feels and how he justifies his unconventional life. Will this be as good as the previous three? Who knows, but it's definitely worth a read at £3.99.
When you pre-order anything from Amazon, you won't ever be charged more than the price it was when it was pre-ordered. To get FREE delivery on this item, it must be in a book order totalling £10 or more. Get your friends together and get a copy each!