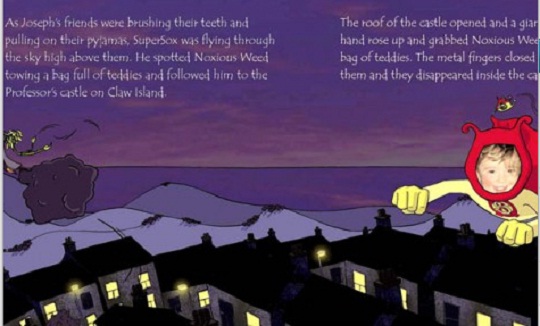 This week is Children's Book Week and It's Your Story are offering a free ebook to everyone on PlayPennies that's worth £2.50. This gorgeous freebie is to honour the wonders of reading and encouraging children to immerse themselves in the wonderful world of books.
This year, to coincide with Children's Book Week, It's Your Story is offering PlayPennies readers a free personalised eStory that is worth £2.50. The eStory can be read to 3-4 year olds and is also suitable for independent reading for up to nine years old.
The theme of Children's Book Week is Heroes and Heroines and so the free eStory is the same theme. This hero and heroines book depicts your child as a fearless superhero, SuperSox, who squeezes through keyholds, blasts through walls and flies through the sky to rescue stolen teddies.
There is an animation on every page as well as the child's picture and details that are personal to them. Just go to the site and enter PLAYPENNIES at the checkout and you will get your fantastic free eStorey to share with the kids.