Peter Rabbit Book Collection £25.00 @ booksdirectbargains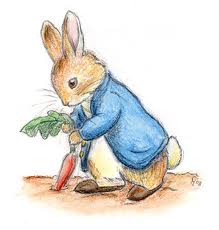 This Peter Rabbit book collection has been around for a long time - the first set I bought was way back in 1994!
I bought it as a special offer (I don't remember if it was from the same company) before my first son was born. I loved reading him the stories and he loved looking at the pictures before he was old enough to follow along.
I bought another set in 1995 for my daughter and another in 2006 for my youngest son - he absolutely ADORES Mr Jeremy Fisher and always laughs when he loses his galoshes to the pike in the pond.
Why buy three sets? Because they are so lovely, that's why! Both the Teenagers still have their Beatrix Potter 'Peter Rabbit Book Collections' and very occasionally, if you're quiet, you'll catch them reading them again.
The retail price for these 23 beautifully illustrated, and presented, hardback books is £114.77 - now I don't know of ANYONE who's ever paid that price for them (a bit like the huge Times Atlas of the World that I have, which is supposed to have an rrp of £199.99 *giggle*) but it matters not, these books are so delicious I don't care what the rrp is, and £25 is a price I'm more than prepared to pay!
Thanks to nibrows over at HUKD!