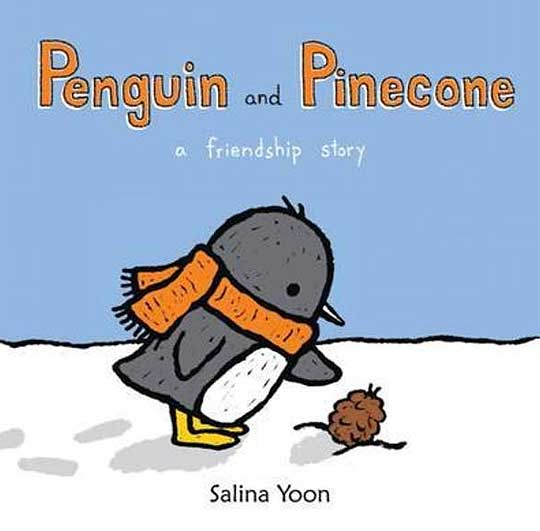 I love to discover new children's stories - there's a certain type that I like and this new Penguin and Pinecone story looks like it will fit the bill rather nicely.
You can pick up a copy for £2.99, rather than £5.99, from Red House Books who win the prize for the lowest price copies on the market at the moment - Amazon are selling for £4.49 and Tesco for £6.54.
A penguin finds a pinecone in the frozen vastness of his home and knows it shouldn't be there; he makes friends with the pinecone and decides to return him to the forest, where he belongs, knowing he'll be very sad to say goodbye to his friend when the time comes.
The official blur is very clever, because it's this line that makes me want to buy Penguin and Pinecone just for myself so I can find out what happens:
Find out what happens when the little penguin and his friend are reunited
Single item delivery usually costs £2.80; this code will give you free delivery - 132XMAS - but you can only use it once, so if you think there might be other things over at Red House books that you might like...take a good look around before you checkout and use that code.
Thanks to andywedge at HUKD