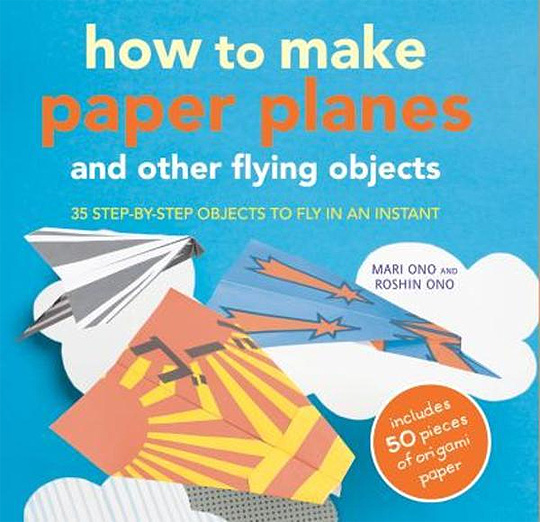 The Book People are selling copies of this How to Make Paper Aeroplanes book for £3.99, it's full recommended list price is £12.99.
I always loved making paper aeroplanes as a child, what I didn't love so much was their complete inability to fly - it kind of defeated the object really.  I'd watch Record Breakers and marvel at the aeroplanes made from a standard A4 size piece of paper that flew for miles (okay, not REAL miles, but they flew a very long way) and wonder how on earth I could make my paper aeroplanes fly even six feet, rather than nosediving to the ground the moment they left my hand.
If you've spent your entire life wondering the same then this is the book for you; or if you're just looking for an activity book that's a little different, then How to Make Paper Aeroplanes is for you too.
There are objects and animals to be made in just minutes - good for younger children who don't have the patience for complicated things - and the instructions are accompanied by all the paper you need to complete them.
If you need your copy of How to Make Paper Aeroplanes to arrive before Christmas day then you're going to have suck it up and pay for next day delivery, which will set you back £6.50.
If you don't need it for Christmas (and there is life and birthdays and parties to go to AFTER Christmas!) then use the free delivery code SANTA and avoid paying delivery charges altogether - hurrah!
Happy paper aeroplane making!