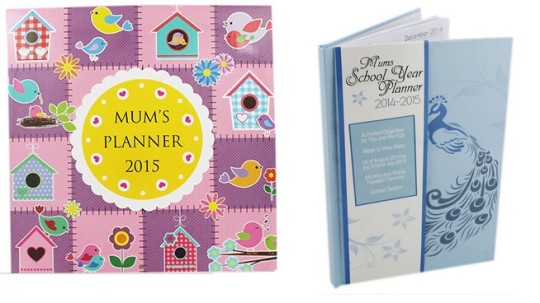 The Works is selling a couple of mum, or family planners, from £2 and if you use the code FREEDEL you'll get it delivered free too.
Mum's Planner is the calendar that you can't live without! Every page features a grid with five columns across the top (one for each family member) and the days of the month running down the left-hand side.
You can write in each person's daily activities, so it's easy to see who's doing what with just a glance and the planner includes selected public holidays, special events and religious celebrations.
I particularly like the take along version though, with a week to view diary, monthly and yearly forward planners, ribbon bookmark and contact section, the planner begins on the 1st of August 2014 and finishes on the 31st of July 2015, and it's great for taking along in your hand bag so you can actually get play dates and reminders in your planner immediately - I don't know about you, but slips of paper are long gone by the time we get home!
For this and other coupon codes from The Works visit our vouchers page!