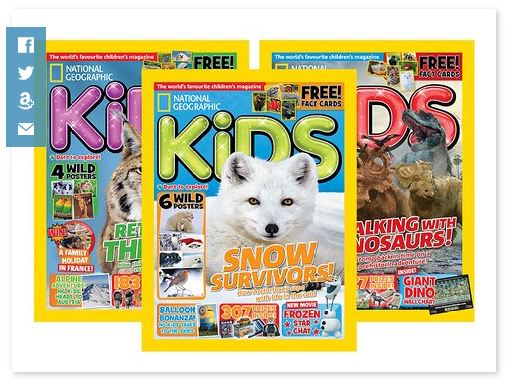 National Geographic Kids Magazine is on offer at Amazon Local with a 6 month subscription costing £9, and a renewal offer included of another £13.50, which is 30% off the annual price. That makes your annual subscription £22.50 as compared to the regular £39.40. I bought one of these last year and it has been really great
I read some research recently that said that there's a 'learning loss' over the summer and while I personally think making kids learn over the summer is a terrible idea in a school setting, I do like the idea of letting them learn more of those things they are interested in, which is why I like these magazines - they're set up in such a way and with language that is relevant for their age target.
These books make learning fun - there are stickers, my oldest will love it - and should make for a good hour or so every month. Then you can take the learning further in a way that suits you. I really like that idea!
Subscribers are free to cancel their direct debits at any time without affecting the initial 6 month Amazon subscription.
Thanks to owencutaja at HUKD