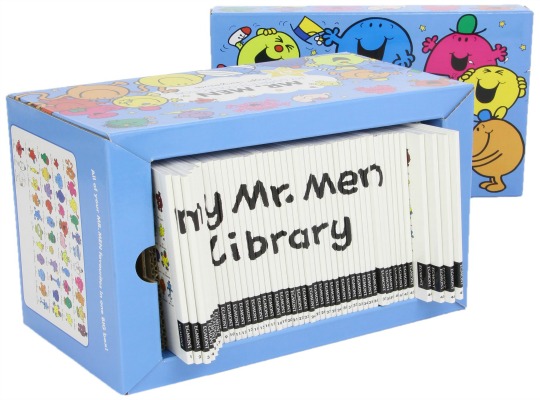 We are loving the Amazon 'Deal of the Day' today. It's the Mr Men My Complete Collection Box Set containing 47 paperback books. All for just £25, plus you get FREE delivery too. Back in my youth, Mr Men Books were the books to collect but they never came in such a set. You had to buy each one individually and it worked out a lot dearer than 53p a book, which is how cheap they are with this Amazon deal.
The Mr Men My Complete Collection Box Set can be given as a big gift to your little one for Christmas, or used as an Advent Calendar, where you wrap each book up for your child to open on each of the 24 days.
This set includes our classic favourites like Mr Bump, Mr Happy, Mr Strong, as well as newer ones like Mr Nobody. Not sure I like the sound of Mr Nobody, sounds slightly depressing, but I am sure it's not.
Mr Men Books never go out of fashion, so this is a set to buy and keep, with the view of one day passing on to the Grandchildren.