Magnificent Mother's Day Deals And Ideas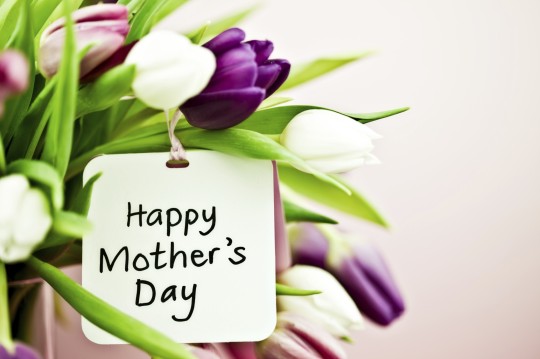 Mother's Day is going to take place on 30 March and even though that is over a month away, I am here giving you lots of ideas. You see, if your life is anything like mine, you will one minute be thinking about something to do on Mother's Day and the next it is Mother's Day and you've got nothing planned. Life is fast! So, here are some ideas and discounts and deals that will hopefully sort you out…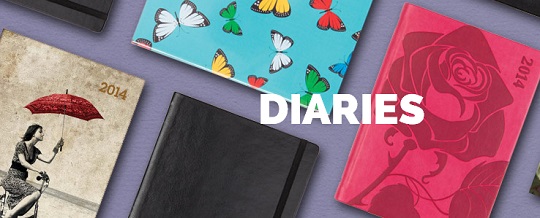 Amazon* is selling this stunning I Love My Grandma photo picture frame in brushed aluminium satin silver for only £2.98. It's absolutely and utterly and totally cute and you're saving 50% off the price. You do need to pay 99p delivery, but that's kind of OK.
Filofax* is offering free UK delivery using the code BLOOM and they are also selling their Letts diaries for half price. These are so beautiful and come in a gorgeous array of styles and colours and designs. Diaries are lovely gifts for mums as they always need some way of keeping track of everything and some way of holding onto those precious moments.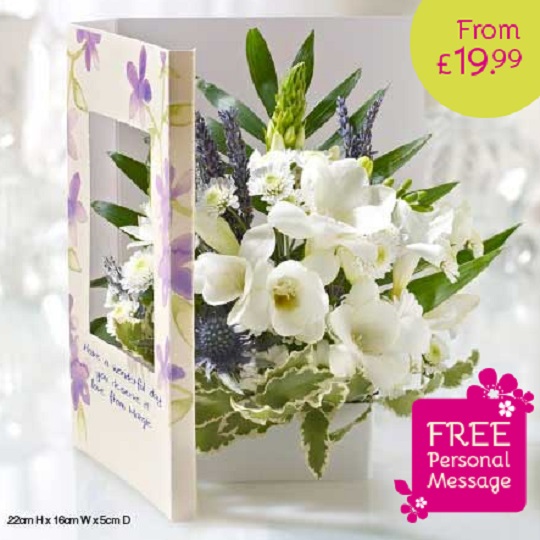 Right, how can you not think that this is just an insanely cool idea? Instead of your standard bunch of flowers you can buy a card with flowers in them. Right? I know. I love stuff like this. You simply follow the step-by-step instructions at Flowercard* from choosing the flowers to choosing the card to choosing the packaging and they will do the rest. What's really nice is that they are not over priced either.
Twinings* is offering a gorgeous Orla Kiely gift set that includes two packs of Twinings Everyday Tea Extras and a Orla Kiely mug for only £10. It's a pretty nifty little present as it doesn't cost a fortune and includes the Linear Stern blue mug, Everyday Peppermint blend, Everyday Green Tea blend and gift bag. It expires soon so get it before it's too late.
I know, I know, buying mum perfume is the same as buying dad socks or a tie. It is very bog standard, but many mums I know actually bank on this as a gift so they can get a lush scent without feeling like they are spending money on something not that necessary. Boots* is currently running a special offer where you can get up to half price on a huge range of perfumes. Take a peek – they have Vera Wang, Nicki Minaj, Calvin Klein, Boss and more.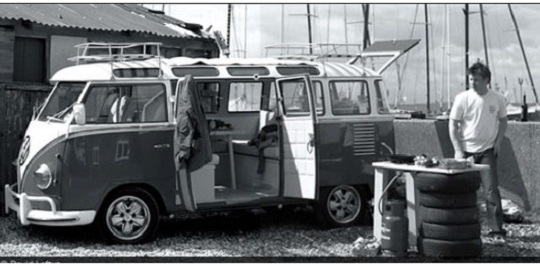 Many mums love to cook. They also love that rascal Jamie Oliver. So here's a sweet deal from Sainsbury's Entertainment* where you can get a selection of Jamie Oliver books for only £2.50 each. There is Jamies' Kitchen, The Naked Chef, Happy Days with the Naked Chef and the Return of the Naked Chef, all on sale for only £2.50. You can bag the whole bunch and surprise mum with an epic gift come Mother's Day.
Hello Magazine is offering a very cool limited deal right now where you treat mum to 12 issues of Hello for just £1 per issue – a saving of 50% off the  cover price – and you will get a L'Occitane four fragrance gift set worth £28 at the same time. Yeah, that is a really good deal. You pay £12 and mum gets a comfy treat to relax with a cup of tea and she smells divine with a freebie at the same time. Win!
If mum has just had a baby or has a busy schedule that keeps her tired, then she will really appreciate this gift. Amazon has dropped the price on this amazing Delonghi Magnifica espresso and cappuccino maker from £449 to £249.99. You are saving £200 off the price of this extremely fancy machine. If she doesn't faint at the sight of this gleaming, silver monster, then I will eat my hat.