LEGO Duplo Sticker Book £3.99 @ Amazon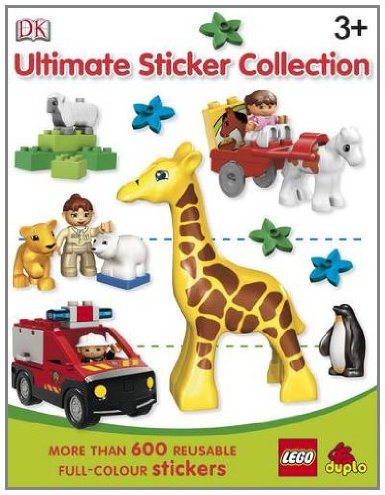 Amazon have a sale on the LEGO Duplo Sticker Book for £3.80 reduced from the RRP of £7.99. (If you're buying it on it's own and having to pay shipping it'll be £6.55, in which case you're better off going to the Book Depository where it's £4.91 with free shipping.)
Last year for my daughter's 4th birthday we had a lovely LEGO Duplo themed party, and one thing I realised early on was that LEGO was not a cheap party theme. From décor to goodie bags, everything's expensive!
I was really excited when I found this DUPLO Sticker book. It is jam packed with over 600 stickers of pictures from the DUPLO toy range. It's a super-sized LEGO® DUPLO Ultimate Sticker Collection with colourful images and easy-peel stickers.
The stickers can technically be used again and again, if they're peeled nicely, but there are so many of them that we used them for decorations, party games and even put a few pages in each goodie bag.
Seriously, if you have a fan, or are having a party, this is a no-brainer, even at full price.