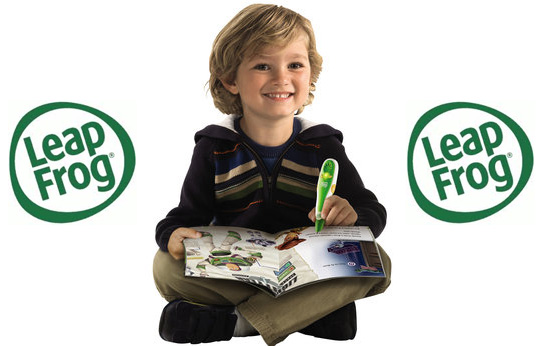 I'm not a fan of electronic reading books if I'm honest, but I'm gradually coming round to them being a rather good way to develop a love of books in children - especially those who may be a little reluctant to start with .
Toys R Us are selling this Leapfrog Tag Reading System for half price - £14.99 instead of £29.99
Did you watch the fairly recent series on TV 'Gareth Malone's Extraordinary School for Boys'?  He was looking at why boys are so far behind in their reading abilities and set out to change the way they're taught to bring them more in-line with girls  (I adore Gareth Malone and the way he gets the best out of people).  I must admit I was shocked at the reading statistics, it's a disgrace that our young boys are being allowed to get so far behind.
So whilst I might not feel very warm towards electronic reading books like this Leapfrog Tag reading system, if it sparks an interest in reading then it can only be a good thing!
Happy electronic reading