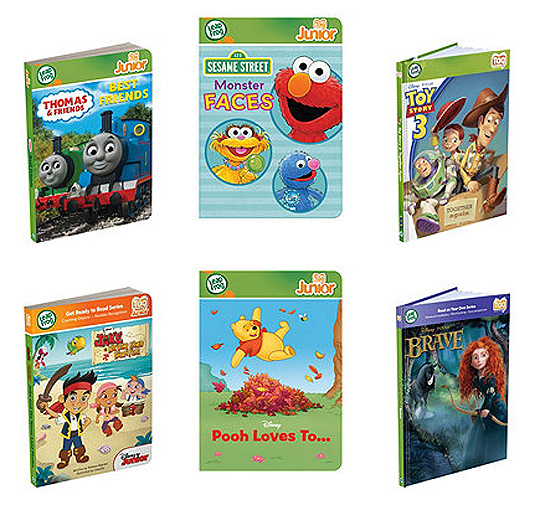 Tesco Direct are running a 3 for 2 deal on any Leapfrog Tag Explorer games or books at the moment - great if your young reader got a Leapfrog Tag reading system from Father Christmas!
I was having a discussion about books and reading with my nephew's wife's mum over Christmas dinner last week; my great-nephew had his nose BURIED in one of the Diary of a Wimpy Kid books (he loves them!) and we commented on how lovely it was to see a young lad really enjoying reading.
She told me that children of friend's she has had had absolutely no interest in reading books, until they were given Leapfrog Tag reading systems and some books - the change in their reading skills has been remarkable and the transition to paper books has been seamless too.
I'm not usually a fan of electronic books, but you know what?  If it means just one child develops a love of reading via a Leapfrog Tag book (other electronic reading systems are available!) then they can't be all bad!
Prices start from around the £6.30 mark and, as always, it's the cheapest item in your 3 for 2 choices that's the free one, so just be aware of that if you need to watch your Leapfrog Tag budget carefully.
Thanks to timnlaura at HUKD