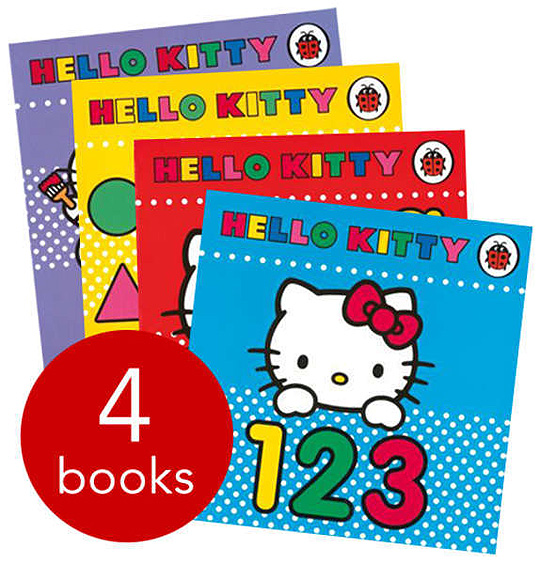 The Book People are selling Hello Kitty Mini Board Book Bags for £4.99, rather than their recommended list price of £15.96.
Whilst I'm not a Hello Kitty fan myself, I'm getting quite fond of telling you about various Hello Kitty deals - I think it's because my niece loves Hello Kitty and I've seen how thrilled she is whenever she's given anything which features the little kitten.
Books make for fabulous presents for any one of any age, and when you can guarantee kids across the land are going to be swamped with toys and games for Christmas, it makes them an even better pressie option - at least that's what I think anyway.
The titles featured in this Hello Kitty Mini Board Book Bag are:
Hello Kitty: ABC
Hello Kitty: Colours
Hello Kitty: Shapes
Hello Kitty: 123
They come presented in a little Hello Kitty canvas bag and are suitable for youngsters who are old enough to hold a book in their hands!
Single item delivery usually costs £2.80 - it was a more reasonable £1.95 not too long ago - but you can avoid paying that by entering code PANDP265 into the promotions/discount code box when you check out.
Happy Hello Kitty board book reading!