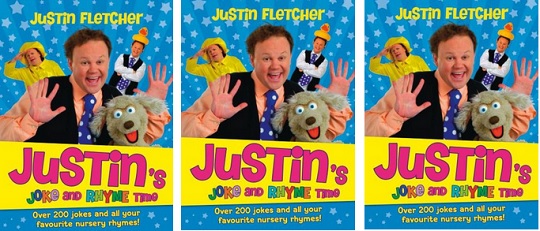 The Book People have dropped the price on this epic title for tots by the well know Justin Fletcher. It's amazing how a man with a voice that annoying has managed to become so famous. Anyway, the book used to cost £14.99 – it's a hardback – and it is now down to £2.50 which is a wonderful saving of £12.49!
Justin Fletcher is the hero of the pre-schooler and his hit TV shows continue to delight, engage and entertain children aged three and up. He also has devised programmes that aid in early development and learning which they absolutely love.
This book is a chunky bind-up title that's completely child friendly as little hands can hold it independently and they can turn the pages quite happily by themselves too. There are jokes, bed time rhymes and plenty of fun things for kids to do with mum and dad at bedtime, breakfast time and any old time.