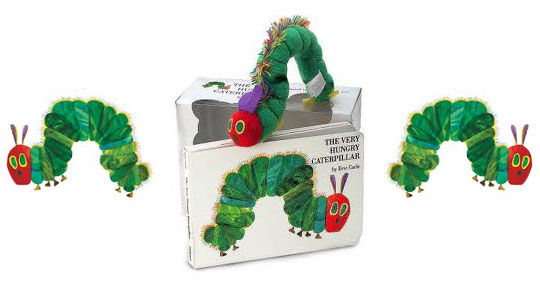 Stumble across a Very Hungry Caterpillar deal and I have a very hard time not telling you about it - this Very Hungry Caterpillar gift set would make a lovely little stocking filler pressie for someone who's not yet been introduced to one of the best childrens' stories of all time.
I can promise you faithfully that this Very Hungry Caterpillar gift set is just lovely as I bought it for Tamsin's daughter for her fourth birthday and she loved (loves) him.
The book is a little hardback version of the original Very Hungry Caterpillar book, but all the holes are still in the right places, he still eats watermelon and still munches on salami.
The normal retail price for a Very Hungry Caterpillar gift set is £10.99 but Amazon will let you have him for just £5.99 - don't muse for too long over whether to buy this though, Amazon have a habit of putting their prices up whenever I write about something totally awesome!
Thanks to gemmybobs at HUKD