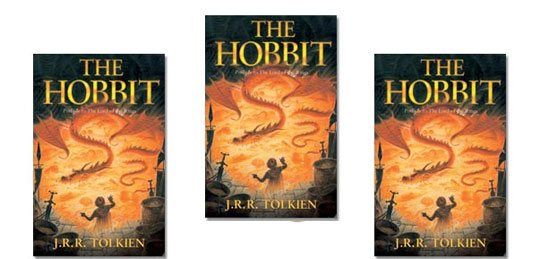 Red House Books are selling copies of The Hobbit for £3.49 rather than the full £6.99 list price and, thanks to Lynley, there's a free delivery code for you too.
My mum read The Hobbit to me when I was little and I remember leaping into bed every night, eager for the next installment - it was great.  With Peter Jackson, Orlando Bloom and others currently filming The Hobbit down in New Zealand, now would be a great time to buy the book and read it to your child(ren) before they see the movie!
I don't know about you but once I see a film adaptation of a book, I can't help but see the characters in my head they way they are/were on-screen - Harry Potter is now Daniel Radcliffe, Gandalf is now Ian McKellen and Legolas the Elf will always look like Orlando Bloom.
If you know nothing about The Hobbit - the story that came before Lord of the Rings - then I'm not even sure where to begin with an explanation.  Just buy it, read it and love it - I don't know anyone who hasn't been swept away into its magical world within the first few pages.
Now don't forget to apply that free delivery code otherwise you'll end up paying an additional £3.95 - it's R3DFR33 - click HEREif you need more details on how to apply it and Lynley will give you all the details.
Happy Hobbit reading!