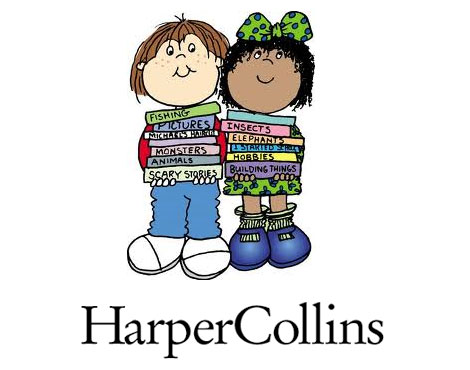 20% of the adult population are funtionally illiterate; a fifth of all grown-ups are unable to manage daily living and employment tasks that require reading skills beyond a basic level.
That is shocking and something that makes me wonder when, where and how literacy went so badly wrong for all these people.
Being able to read is not only a necessary skill for daily life, but the sheer enjoyment that comes from being able to immerse yourself in a good book is something too good to be missing out on.
Harper Collins have been publishing books in one form or another since 1819; they know what they're doing and have a fabulous range of books for children, so when they contacted us and asked if we'd like to review some of their titles, aimed at Key Stage 2 children, we didn't need to think twice.
We sent the books off to PlayPennies mum, Tanya, to read with her daughter.
Deborah Chancellor; paperback - £4.95
"This book came in just when my daughter was sent home with instrucitons for us to please read more non ficiton books," Tanya reveals.
Animals on the Move reveals the secrets and reasons behind why animals migrate; anyone reading it will find out about the journeys animals make in water, in the air and on land in this educational book.
I'm a huge fan of non-fiction books, I adore stories but there's something delicious about learning from non-fiction books that almost makes the hairs on the back of my neck stand up.
"The layout of the book is lovely and many of the photographs that accompany it are just stunning. I am particularly in love with the bird and elephant ones myself," continues Tanya, "The book encouraged a lot of questioning and chatting and was a lovely way to spend a couple of hours learning more about the world and involving her in the process."
The final verdict on Annimals on the Move is that it's well written and very concise without being patronising.
Gareth Owen; paperback - £5.15
Gathering in the Days is a collection of poems written by Gareth Owen.
If you're not a lover of poetry please don't let you put this off, "I am not a fan of poems, never have been," admits Tanya, "but the descrptions were brilliant and so vivid they even had me laughing and nodding along."
Tanya wasn't alone, her daughter absoutely adored this book and some of the poems, particularly the Itch and the Pudding, had them both properly laughing out loud.
The poems explore both the humorous and more serious elements of childhood and it was a real hit with both Tanya and her daughter.
"I really like this book and my daughter has become very proficient at reading alongside me with these," she tells us, "For some reason they have really captured her attention; this book gets a resounding thumbs up."
Jean Ure; paperback - £4.65
Monster in the Mirror was clearly the favourite of all the books from Harper Collins that we sent to Tanya.
"This story is genius; I love it!" enthuses Tanya.
This is a tale about Stretch the cat and Woffles the big woolly dog.  One day their People bring home a new cat, Muffy, who has sharp claws and the quiet life that Woffles has come to enjoy is SHATTERED, so Stretch comes up with a plan to to put a stop to Muffy's naughty games!
"I love the simple alliteration," Tanya says, "the clever use of words, the light story and text. It flows along like a river burbling over stones and my daughter loves it too.
We have this as a staple read for bed time now and it is very likely that it will remain a favourite for some time to come."
Keith West; paperback - £5.30
Tanya wasn't sure about the writing style for Sophie's rules, apparently it's written like a script.
It's not a style I'm familiar with but despite her reservations about the style, Tanya found it didn't detract from the drama of the story, "This book covers the topic of bullying and how to remain true to yourself," Tanya explains.
"In spite of the fact that the script style put me off, I have to admit that when I first opened the book to read to my daughter I got so engrossed that I forgot to read out loud."
I had to laugh because this is something I AM familiar with and the ensuing cries of, "MUM! You've stopped reading!"
Tanya feels that this story is very VERY well told and get across an incredibly important message.
"I think Sophie's rules is sexcellent and would heartily recommend this to anyone who is worried about bullying or who want to help their children be sure of who they are and themselves," Tanya concludes.
And finally...
Tanya and her daughter enjoyed all of the books we sent them from Harper Collins.
Her daughter has increased her reading capacity and they've enjoyed lots of quality time together getting to know new characters and learning new facts.
As far as pricing goes, we think this selection of literary gems are pretty much spot on target when it comes to your reading budget.