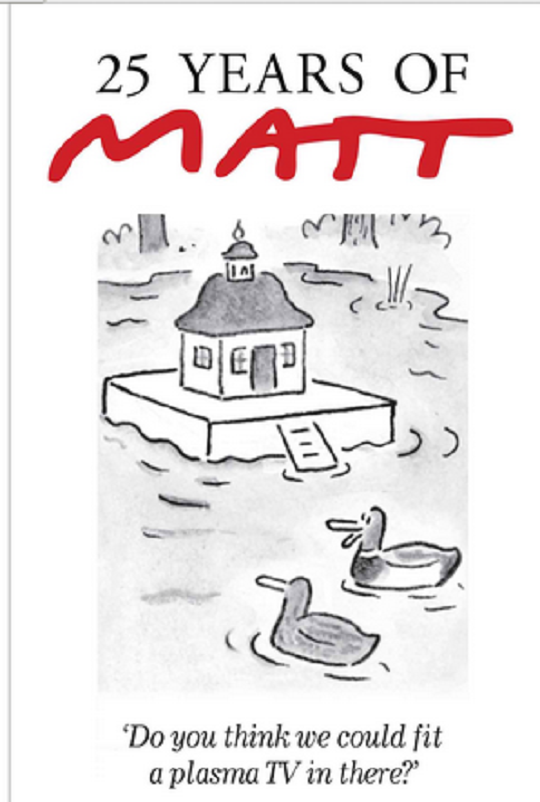 A few weeks ago I faithfully promised you that I would whip up a piece about free kindle books for grownups, but I failed because I got wonderfully distracted by cakes. That reminds me, I owe you a flop-proof cake feature which you can see next week. Promise! Anyway, here is your list of truly notable free Kindle books. It's a winner!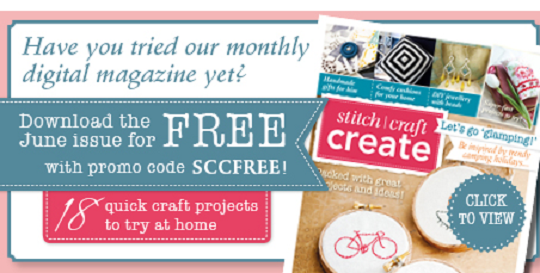 First up, Stitch Craft Create Magazine* can be yours on download for free if you use the code SCCFREE! TO download it, just add the June issue to your basket and then enter the promo code at the checkout and then follow the instructions to download the magazine as a PDF.  The usual price is £1.99 so it's a cute little saving.
Next up is a jolly good thriller by Jay Giles called Blindsided. It's had good reviews and it's a pretty good bargain considering it was on sale for far more.  In this story a man dies shortly after marrying his new wife and our hero, Matt Seattle, is out to find out what happened.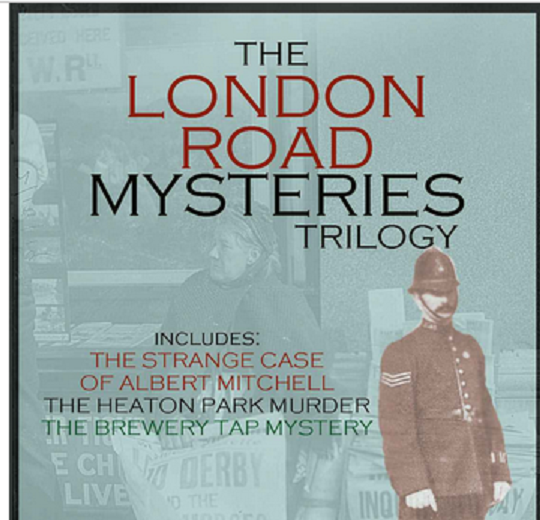 The London Road Mysteries by Peter Keeley are also reduced to zero so you are saving £3.51 off the price of buying each Kindle Edition separately. The freebie from Amazon* includes all three of the books which are: The Strange Case of Albert Mitchell, The Heaton Road Murder and The Brewery Tap Mystery.
Then, to make sure you always get a free book whenever the mood strikes you, sign up to the Kindle Daily Deal email which will let you know exactly which books are free and when. Just sign up, check your email for the promotional code, enter the code and then hit Apply. Awesome.
Learn all about how the crow flies with the book (sorry) As The Crow Flies by Damien Boyd. This book usually costs £5.99 but is now completely free. It's really a bargain this one and once you're addicted you can read some of his other titles too, although they will cost you.
A Beautiful Lie is next. This book is by T.E Sivec and usually retails for £7.65 so you really are saving a whopper here. Garrett McCarthy, Annabelle Parker, and Milo Roberts were as close as friends could get. When one of the friend's life is tragically cut short, it's up to the two left behind to pick up the pieces and find out the truth - no matter the cost. As they slowly start to uncover the nature of his deception, and the very powerful people behind it, they begin to question everyone and everything, even themselves.
Nana Malone's book Game, Set Match is a cute little title that's down from £14.99 to zero. Free! The story isn't hugely unique - off the court, tennis star Jason Cartwright's playboy image is taking a public beating. On the court, he's down forty-love. A knee injury is shutting down his game, and the paparazzi are splashing his love life on every magazine. A comeback is in order, but the makeover he needs to save his faltering career is in the hands of the woman he loved and left fifteen years ago.
The Concrete Grove by Gary McMahon is your scary taste of free reading. This book is down from £5.14 and is all about a place where your nightmares become real. Dark urban streets with crime and debt and violence. Ghosts and monsters and hungry shadows. This looks like a fun and scary ride through literature. Don't read at night!
I eat when I am stressed, tired, cold and reading. So this book Salads to Gois needed right now. Free and full of great ideas to make healthy salads to keep the weight off.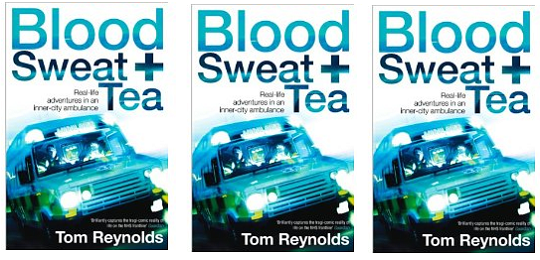 There is also the Blood, Sweat and Tea: Real Life Adventures in an Inner-City Ambulance by Tom Reynolds. This looks amazing to read actually and is apparently very funny too. It's got a high reader and reviewer score at the moment and it is totally FREE.
Finally, round off your freebies with 25 Years of Matt by Matt Pritchett. This comprehensive collection of some of Matt Pritchett's funniest work from the Telegraph is a total gem for only, oh, nothing. This collection of his cartoons are the pick of 25 of the best, one for each year, alongside the news that inspired them.
Thanks to comperpc64, bharatkpatel, Boz, Hopefully3, somersetjoe, SumOfAllEvils, helpme2smile, g33h1, Forgottenshopper, snailherder