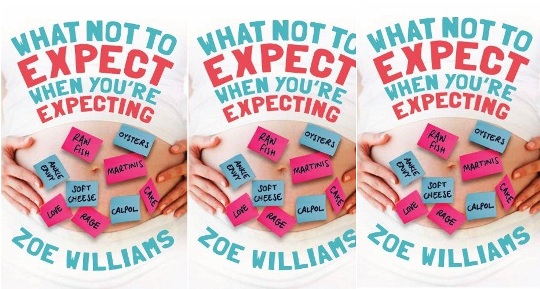 This is a very funny book, especially if you're already a fan of Zoe Williams, the Guardian journalist who wrote the hilarious Anti-Natal column. The book sort of sails over the plethora of titles that ramble on about motherhood and what you Should or Should Not Do, and instead just tells it like it is.
"There are only two things that make it [transition] remarkable – the first is that it is so bad, and the second, that anybody would expect anybody else to endure something so bad without analgesia."
That is one of my favourite quotes from the book. I nodded emphatically at this point. I don't DO pain and I honestly wanted to smack the smug midwives who expected me to. Sod it, give me drugs or cut it out.
Honestly, if you know somebody who is about to have a baby, be it their first or sixth time, this book would make a fabulous gift. Although the mum giving birth for the sixth time is unlikely to be able to read it… It is sharp, it is funny and it is entirely anecdotal. So don't expect hundred of case studies or in-depth studies on the meaning of birth and parenthood, but do expect lots of sharp statistics that show you things you need to know.
Like the epidural statistics. Those really got me thinking and made me very crabby about my birth experience. Again.
Anyway, What Not To Expect When You're Expecting by Zoe Williams is on sale on Amazon for around £7.99 (unless you hit a sale, which is always ace). Get it, read it, laugh and go, "Yes! Exactly!"