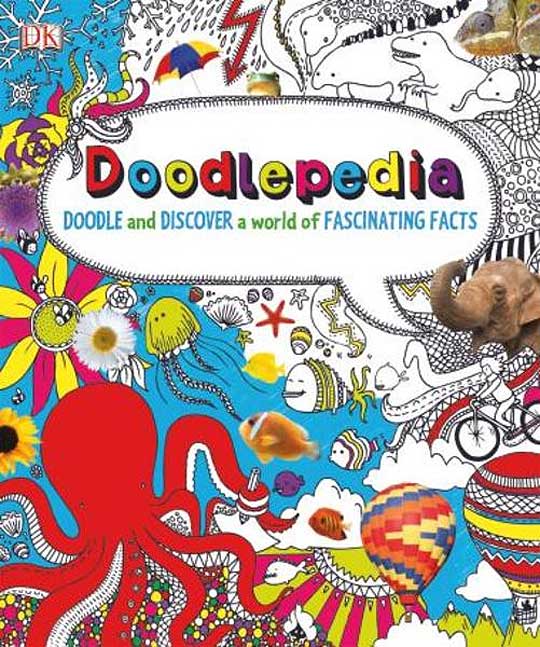 The Book People are selling this Doodlepedia book for £3.99 - its recommended published list price is £8.99.
If you're a regular PlayPennies reader then you'll already know two things about me:
1) I absolutely adore books; and
2) I'm a big fan of 'things' that have more than one function
This Doodlepedia book, by Dorling Kinglsey (you cannot go wrong with a Dorling Kinglsey book), is a doodle book, a colouring book and encyclopedia all rolled into one.  It's pages are crammed full of interesting facts and information about all sorts of everything along with pictures to colour in, photographs to look at, part-finished illustrations for your child to complete and space to just doodle.
Research has shown we often learn faster when we doodle, so the combination of an encyclopedia with a doodle/colouring book is, in my opinion, a stroke of genius from Dorling Kinglsey.
I have a free delivery code for you - single item delivery usually costs an additional £1.95 - simply enter OFFERSEP into the promotion code box in your basket to apply it, then sit back and wait for your Doodlepedia to drop onto your doormat; marvellous.
Happy doodling!