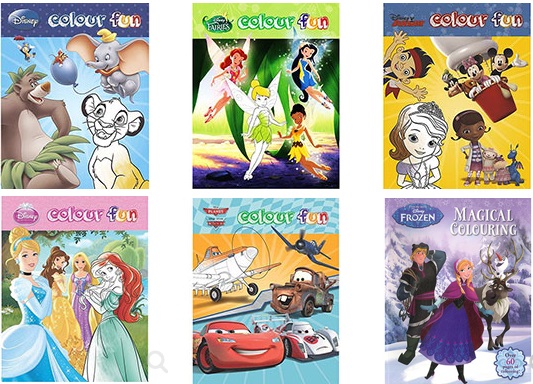 The Works has a free delivery offer on at the moment, with no minimum spend, which means you can pick up one or fifty books, and pay nothing for delivery. With the promotion code C2LPNC, you get free delivery with no minimum spend, but if you are spending over £10 you can use code 20FD instead and you will get 20% off plus free delivery.
The Disney Colour Fun books include the Classics, with images from Jungle Book, Lion King and more. There's also Disney Fairies Colour Fun*, Disney Junior Colour Fun* with Doc McStuffins, Sofia the First, Mickey & Minnie and Jake and the Neverland Pirates, just to name a few.
There's also Disney Princess Colour Fun* and Disney Planes And Cars Colour Fun* for those who love their Princesses or their Cars and Planes.
Remember that there's a lot more than just the books, so if you're looking to fill party bag.
P.S. That Disney Frozen book is £1.99, but still a good price for fans.