Two Christmas Board Books £2.99 @ Red House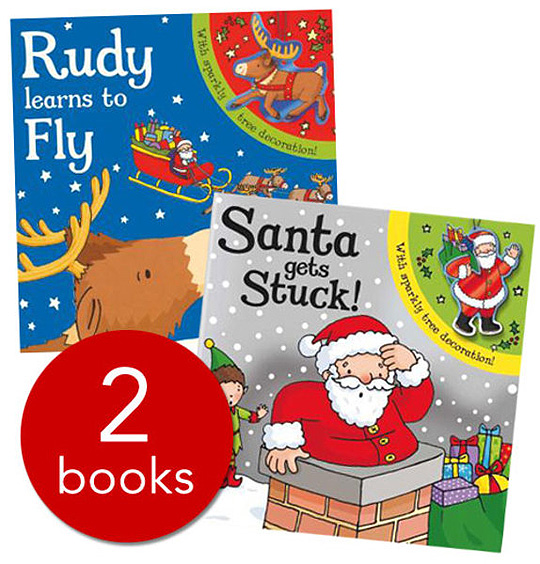 You can't beat giving books for Christmas, I think, no matter how long the recipient is.  Books also make particularly good pressies when you're stuck for ideas for very young ones - these two Christmas story board books will be just the thing you need, if you find yourself in that situation.
The two titles that make up this Christmas board book collection (do two items make a 'collection'? If not, how many things do you need to have before they become a collection?!) are:
Santa Gets Stuck - a tale of how everyone's favourite pressie courier has eaten too many mince pies, the consequences of which threaten Christmas!  The other is Rudy Learns To Fly - Rudy is a young reindeer who's very timid and too scared to fly; will he be able to overcome his fears and take his rightful place at the head of the sleigh pulling team in time for Christmas Eve?
Cute little stories, for cute little ones to enjoy over and over and over again, don't you think? The total price for the pair is £2.99 - the recommended list price is £7.98 - and each book also includes a glittery decoration to press out and hang on the Christmas tree.
Single item delivery is usually an additional £2.80 - to avoid paying it (and who wouldn't want to!) simply enter code 132XMAS into the promotion/discount code at checkout (you can only use it once, so make sure there aren't any other things you'd like from Red House before you use it).
Thanks to andywedge at HUKD