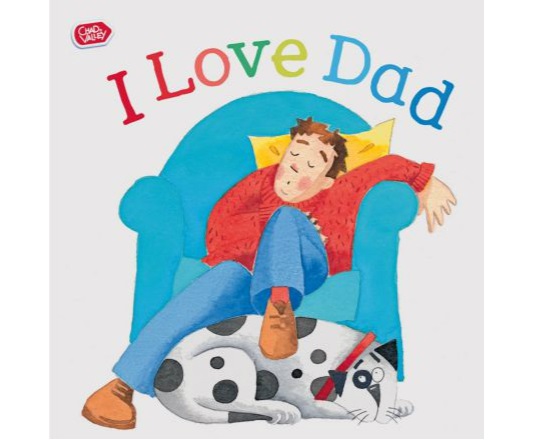 There's not really a reduction on this book, but it is just such a cute idea and so reasonably priced I had to tell everyone about it! The Chad Valley I Love Dad Book is £2.99 at Argos, with free delivery if you can collect from a store. It is available still on 2 day delivery so orders placed today should arrive in time. It is Father's Day on Sunday.
A lovely story book all about Dad. That's it - that's all the product description on the website! I guess it says it all really. It's a hardback book, with 32 page, so fairly sizeable. There are two five star customer reviews on the site.
One customer describes it as "well made and is a lovely story for any young child. Whether given as a present or an everyday book for your grandchildren it is a book all children will love." And the other customer comments that "this is a great little book, feels good looks good, and is great to read to a child".
I've no idea what the story line is in the book. But it seems to make a really sweet Father's Day present for younger children to share with their dads.
Thanks to kitkat at HUKD!