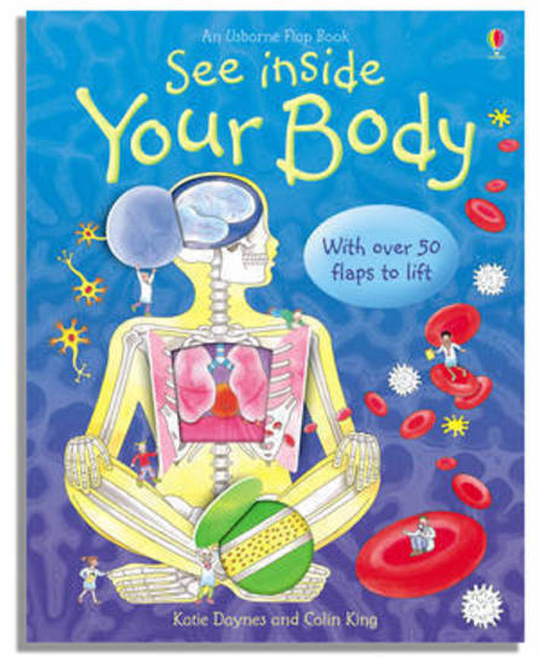 Those Red House Books bargain people are selling this See Inside Your Body book for £3.99 rather than £9.99.
If you have an inquisitive youngster in your family and suspect they may be destined for greatness as a doctor/surgeon/pathologist/physiotherapist, then you might want to consider filling out their surgical Christmas stocking with this See Inside Your Body book.
The information in the book is presented in a fun and factual way, there are over 50 flaps for them to lift up and look under - I don't know what it is that kids find so fascinating about looking underneath flaps in books, it can't be the element of surprise because that would be gone after the first reading.
There are lots of bright pictures and diagrams displaying the major organs of the body which are accompanied by a witty, clear and informative factual text.
As a certain supermarket likes to say, 'every little helps', so here's a free delivery code for you - I'm sure you don't want  to pay £2.80 for delivery do you: XMAS133.  Enter it into the promotion/discount code box before you check out.
Thanks to helen79 at HUKD