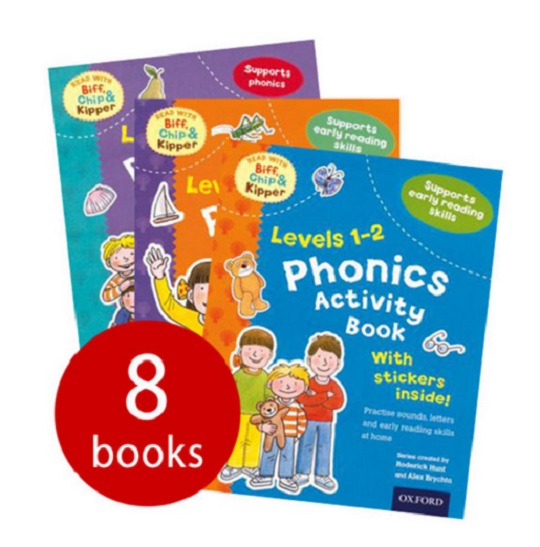 Save a smashing £24.93 on a set of eight books from Red House. The Biff, Chip and Kipper Reading Activity Set would normally retail for £31.92 but Red House has it on offer for £6.99, bargain!
Featuring Biff, Chip and Kipper, this collection of eight books helps children learn all about reading and phonics as they work their way up through levels one to five of the Oxford Reading Tree. With fun activities along the way, the books are sure to help children enjoy reading and will also come in useful for school work as the characters will already be familiar.
With humorous illustrations, easy-to-follow text and explanations on the rules of the English language, the collection even includes an awesome sticker book to ensure that learning about reading and phonics is fun and enjoyable.
There are eight books in this collection. Four of them are Reading Skills Activity books (levels one through to five) and four are Phonics Activity books (levels one through to five). The set is a fantastic way to help your child get a head start with his or her reading.