Best Ever Fabulous & Monstrous Beasts £2.50 @ Red House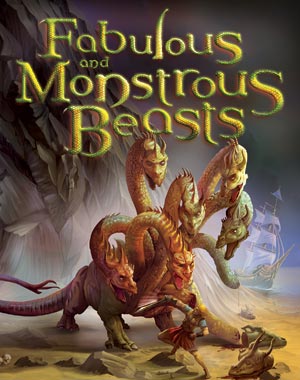 More than a good deal, I love a good book deal and this Best Ever Fabulous & Monstrous Beasts book deal from Red House is just that!
Stories of beasts and monsters have been captivating kids for a very long time, possibly since the first stories were told!
This Best Ever Fabulous and Monstrous Beasts book is an absolute gem - not only is it entertaining and exciting with it's tales of monsters, but it's informative and educational at the same time with a lot of historical references contained within the stories.
I do like it when books manage to combine entertainment with learning, but keeping the learning subtle so your child doesn't feel like they're being taught.
The book, which is hardback, has 64 pages of monsters that inhabit the land, sea and air and it doesn't just tell of monsters from days gone by either, there are photographs and stories of modern monster sightings too.
The normal price for this book is £12.99 but Red House have reduced it down to £2.50, which includes delivery too. Lovely!
Thanks to andywedge over at HUKD.