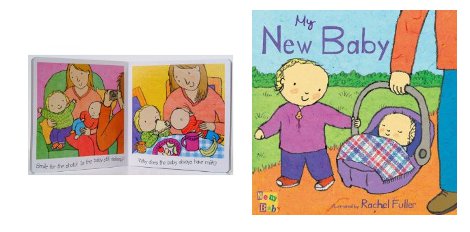 There's 26% off the 'My New Baby' Book at Amazon, reducing it from £3.99 to £2.96.
Introducing a new baby into the family is a daunting task – and one I'm thinking about a lot at the moment. I've been looking at different books for inspiration and this one looks both cute and helpful.
One of the commenters writes "We bought this for our son as I am 5 months pregnant and its a nice simple way to get him used to the idea that pretty soon we will have another baby around. This book is absolutely lovely and is done a clever way so the baby appears that it can be a boy or girl and this is also the same for the older child too."
Something else a few of the reviewers mentioned, which really appealed to me, was that this wasn't just a 'story book', but is actually a starting point for discussion that you can come back to again and again until the baby arrives.
If you have any other ideas of how to make this transition easier for all of us, please do share!