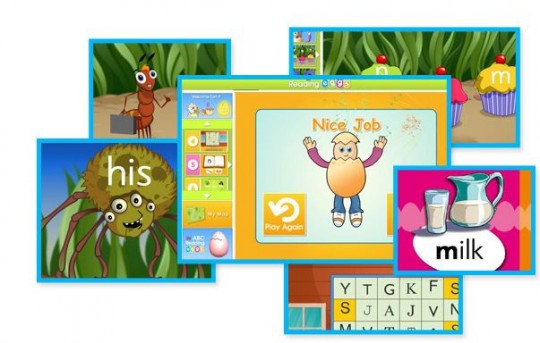 We've featured Reading Eggs a few times here in the past, and at the moment they are offering a 5-week free trial as compared to their usual 2 week trial.
We've used the Reading Eggs system at home as 'computer games' time with my 3/4 year old and her letter writing and spelling is fantastic and she's only due to start school this week. 
Reading Eggs are offering this extra length trial as part of the Great Literacy Challenge, a nationwide effort to inspire young children to get reading.
Reading Eggs provides a comprehensive range of online reading lessons, activities and e-books that teach children aged 3–13 the core literacy skills needed for a lifetime of reading success.
As a Reading Eggs member you'll have access to more than 1700 e-books, and over 512 interactive games, with motivating rewards and catchy songs and you will see a difference in your child's reading and letter recognition in super fast time.