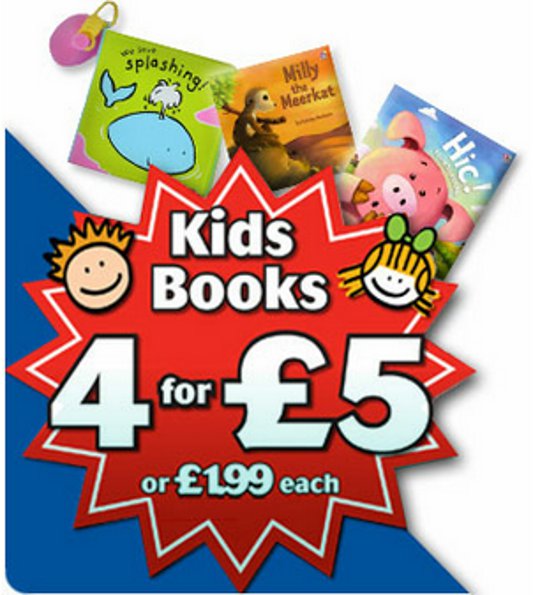 Bed time and story time are about one and the same in our house and fortunately we have a huge number of books for our littlies, but sometimes I just can't help adding to the collection when I see a good deal, and, quite frankly, this 4 for £5 offer from The Works is one of those times!
Well, just over half a week really, but these books are £1.99 each or 4 for £5 and there's a fabulous selection!
In fact there are 122 books to choose from, from Nursery Rhymes to stories like the Tooth Fairy Magic , from educational stories like Baby Animals At Night to baby books like Sleepy Farm by Luana Rinaldo, from the fun Wiggly Octopus Bathtime Book to the bigger kids 100 Facts volumes, and from Wordsearch Puzzle Pads to the Disney Winnie The Pooh Mega Colouring Book and everything in between, you'll find something for every young person in your life.
If you spend more than £30 – that's a lot of books – your postage will be free, otherwise it'll be £2.99 and delivered in 3- 5 days.