20 Book Classic Stories Collection £18 @ The Book People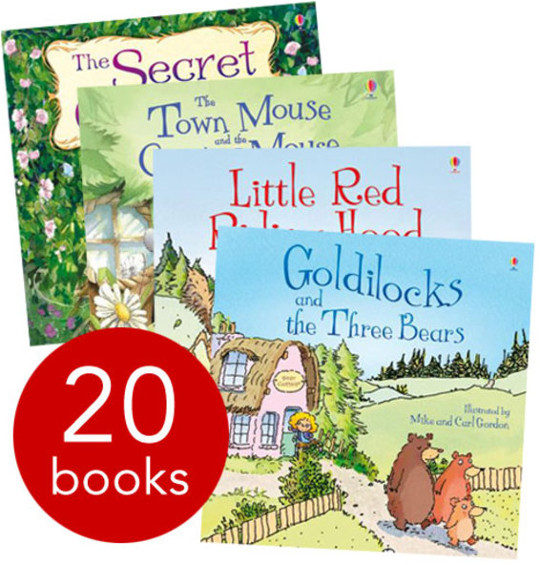 The Book People have a fabulous 20-book collection available for £20. They say the RRP is £99.80 which would make the books £4.99 each, which isn't impossible, but certainly not the best bet on the market. At £20, however, it's a pretty good deal, especially if you use some of the discount codes and free delivery (CHEERS and NBACK) which should reduce it to £18.
The Usborne Picture Book Gift Set from the Book People is the perfect gift for any child who is hooked on reading. It is the perfect books to share at bedtime. Presented in a slipcase, all the books feature fantastic bright imagery from and the simple text makes them a joy to read.
Books in this collection are:
The Snow Queen
The Town Mouse and the Country Mouse
The Wizard of Oz
The Twelve Dancing Princesses
The Wind in the Willows
Alice in Wonderland
The Story of Black Beauty
The Secret Garden
The Emperor's New Clothes
Goldilocks and the Three Bears
Little Red Riding Hood
The Little Mermaid
The Frog Prince
The Nutcracker
The Story of Pinocchio
The Three Little Pigs
The Railway Children
The Story of Heidi
The Gingerbread Man
Thanks to sabah2504 at HUKD