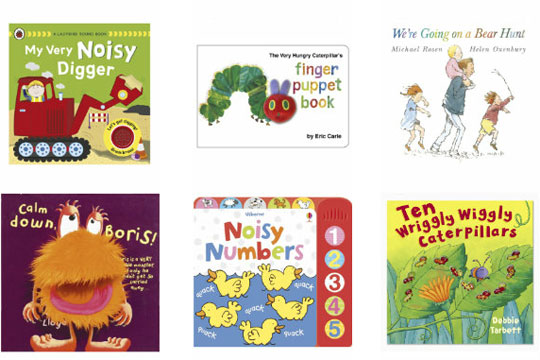 If you pop over to Mothercare you'll be able to pick up two toys and/or books for £10. 
Personally I'd go for the books over the toys, but that's only because I'm a bit of a book fanatic and can't help myself when it comes to the deliciousness of stories and turning pages to find out what happens next.
The book selection is great too, so you might end up going for the books as well - there are a fair few of the 'That's Not My...' series (which little children LOVE) and there are also some Very Hungry Caterpillar books too (which I think should be compulsory for all children from birth!).
There are a couple of Gruffalo books as well and also the wonderful and delightful 'We're Going On A Bear Hunt' story - this is why I'd go for the books; toys are great but kids get bored of them after a while, books are often fallen in love with for lifetimes.
All you have to do is add your chosen items to your basket and Mothercare will sort out the rest.
Happy reading